<iframe src="https://player.vimeo.com/video/246339600?title=0&byline=0&portrait=0" width="640" height="360" frameborder="0" webkitallowfullscreen mozallowfullscreen allowfullscreen></iframe>
The New Flat Rate works for Electrical, Plumbing, and the HVAC service industry all over North America. It works in big companies and little companies. Therefore, it will not only work for you, but rather it will help your company truly thrive!
How will it work for me?
This menu pricing system will work for you. Because, it instantly increase your average service call rate without raising your prices… How? By giving your customers the choice to buy more.
Now the Electrical, Plumbing, and HVAC service industry can easily offer 5 price options on every service call. Thus, no more sales pressure for technicians. Simply let the system do the selling!
The New Flat Rate has been specifically designed, tested and proven
for Plumbing, Electrical, and the HVAC service industry. 
Service sales have doubled because of menu pricing. As a result, contractors all over the world are now experiencing freedom in their businesses. Due to their companies growing, technicians are not only experiencing freedom from the "need to sell", but are now able to make more money as well!
Contractor Jim puts it this way…
"Most of our customers are much happier with the menu pricing as opposed to our old flat rate system. The callbacks are much lower, and the upset customers are much lower. As a result, positive reviews are continuously adding up. Consequently, the program works as described! It has multiplied our ticket averages several times over. We are excited to start the new year with a well-trained TNFR staff of technicians ready on staff. Similarly, this program works equally as well with our HVAC, electric, & plumbing technicians within our company."
Jim Burke – American Air HVAC, Electric, Plumbing /Grove City, OH 43123
Check out this graph, that truly explans how the Electrical, Plumbing, and HVAC service industry are all being effected!
STATISTICS- THE NATIONAL AVERAGE: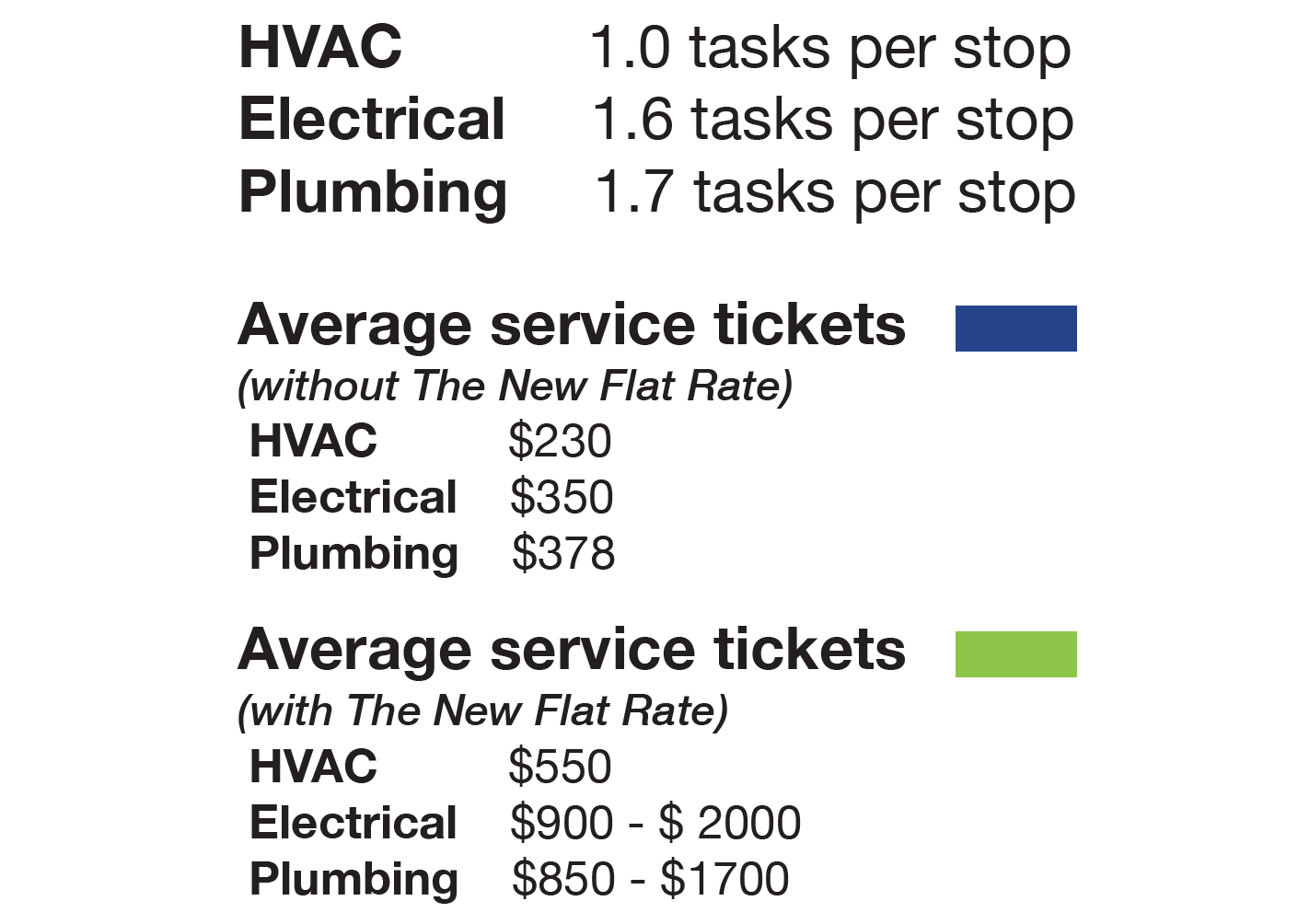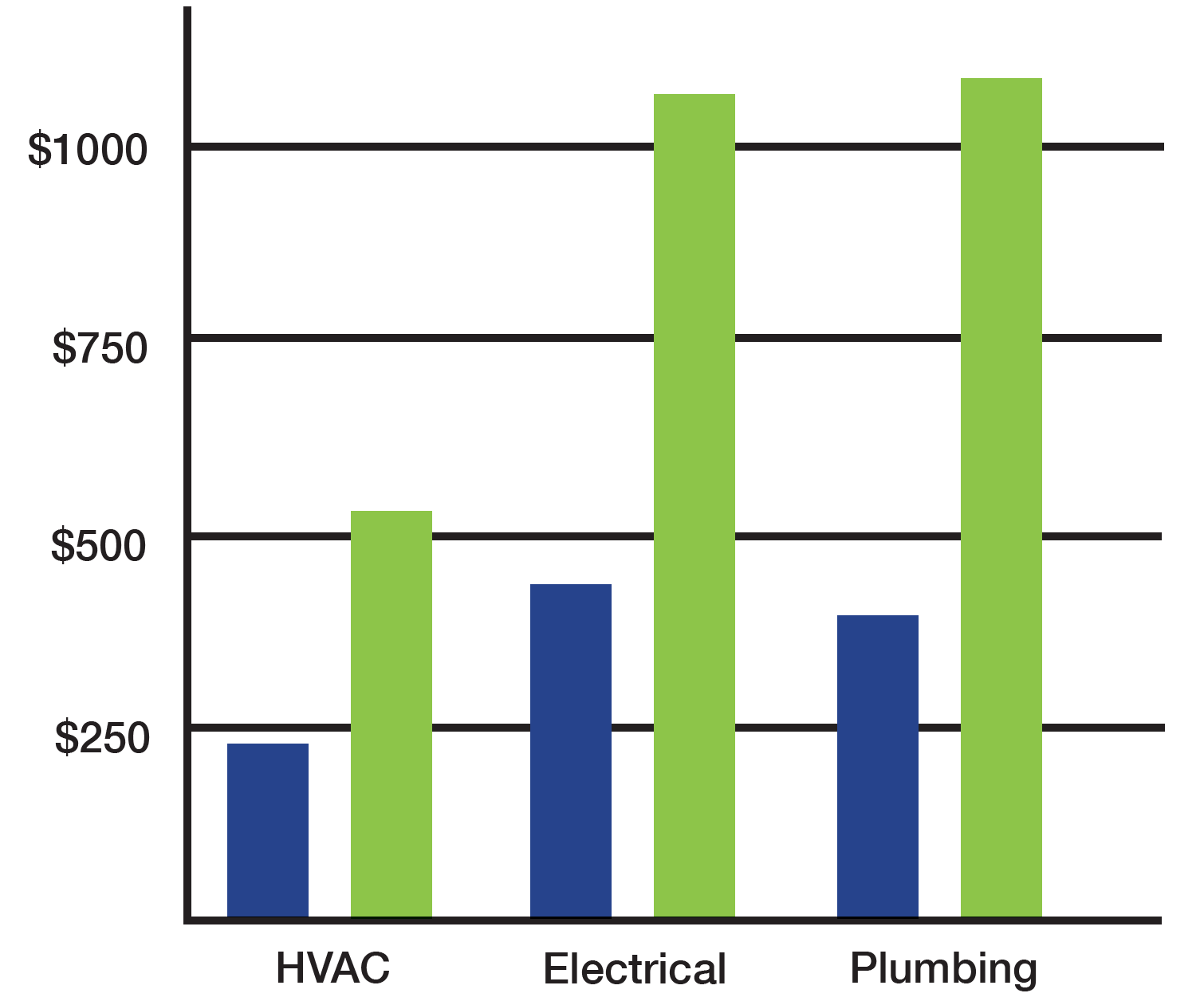 Please, CLICK HERE to check out the products The New Flat Rate has for the Electrical, Plumbing, and HVAC service industry.