As a contractor, you no doubt have quite a few irons in the fire already. There's the technical side of your business, keeping your skill set and certifications up to date, and the accounting side, staying out of the red and generating profit. Both of these aspects are important. However, there's a third side that deserves your attention: building long-term relationships with your customers.
The relationship side of your company can make the difference between just staying afloat and really succeeding. And building those relationships may be easier than you think.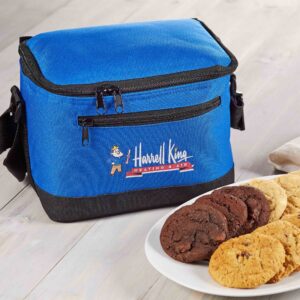 This week we invited Derek LoVerde, Vice President of To Your Success on our podcast! To Your Success isa company that offers gifting services for home service companies to "help you retain and expand your most valuable asset: your customers." Derek shared some excellent tips on how you can give your customers a wow-factor experience.
Customers are the Cornerstone of Your Business
Our customers make our business. If we can make a genuine human connection, we can retain them long-term and expand our business. 
That's the concept behind To Your Success. To Your Success creates a fun experience for the customer. They send edible treats in tumblers, tins, and the like, printed with your company's branding after you've completed a service. These gifts help contractors build relationships by showing customers how much they care.  
Why is building long-term relationships so important? And how can you improve the relationship side of your business?
Wow-Factor Service Trumps Simple Customer Satisfaction
Derek highlighted an important truth: customer satisfaction is not enough to retain customers long-term. Customer satisfaction means nothing went wrong. That's the floor, not the ceiling. If you're hungry and you eat a less-than-spectacular sandwich for lunch, is your hunger satisfied? Yes. Did you have an amazing experience? No. Will you have the same sandwich for dinner? Not if you have other options!
When we go the extra mile for our clients, they sense that we really care for them. We build a relationship with them and earn their trust. That's how we become their go-to contractor, the person they turn to for repairs and maintenance. That's good for our business and good for homeowners, since the last thing they want is to have to shop for a trustworthy contractor next time they need a home repair. 
When you build lasting relationships with people, they're easier to serve. They become more forgiving of mistakes or delays and less price sensitive. You'll earn more referrals and five-star reviews. Plus, the value you add to your service will cancel out any potential buyer's remorse. Here's the takeaway: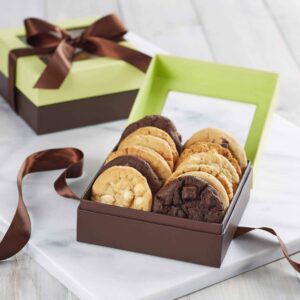 Wow-factor customer service inspires loyalty in your customers. 
Think of it this way: every time you go the extra mile, you're making deposits in the customer's "bank." Eventually, you might need to withdraw from that bank. Maybe you are running late or you don't have a needed part on your truck. Your customer will feel some disappointment. But if you've been proactive enough to build up the relationship, putting those deposits in their account, chances are you won't lose that customer over a little mistake.
Practical Ways to Inspire Loyalty
You can't demand loyalty, but you can inspire it. Here are two practical ways: 
Show empathy.

People often call us when something is broken. If your customer's furnace goes out in the dead of winter, they'll be stressed. Their home, where they feel safe and comfortable, is compromised. Keep that in mind as you respond to their needs. Before jumping to the solution, show empathy. Say, "Oh no! I'm so sorry that's happened to you. You guys must be freezing!" Then, be ready to help as soon as possible. When you show up confident and looking the part, your client will feel immense relief and their trust in you will grow.

Do something nice for your client.

Stay on the lookout for opportunities to go the extra mile. When you're in a person's home, try to leave it better than you found it. Shine, tighten, or clean something extra in your work area. Retrieve something from the attic or bring the newspaper in from the driveway. Supply your technicians with small toys from the Dollar store for kids, pet treats for the dog, and thank you cards that say, "Thanks for having us in your home; we appreciate you and your business." These little gestures don't cost much, but they can result in long-term relationships that benefit your business in a large way.

 
Learn more about taking a relationship approach to your business, ways to "own your client's home," and how to sticker other services during a home call by listening to the full episode of TNFR Podcast.
Show Notes:
Introducing Derek with To Your Success. [1:45]

How To Your Success helps contractors build long-term client relationships. [3:24]

Why customers are the cornerstone of a contracting business. [7:16]

Genuine human connection will "wow" your customers. [9:37]

Value that trumps buyer's remorse. [15:43]

Inspiring loyalty in your customers. [16:51]

The power of gifts to improve customer satisfaction. [18:20]

Contractors are in a relationship business. [22:59]

Going above and beyond customer satisfaction. [27:18]

Wowing your customers with no-pressure sales. [31:17]

How to "own the home" where you provide service. [33:32]

Wow-factor service means being attentive. [35:52]

How leadership can help team members succeed. [37:24]
Links and Resources: