"We used to charge $525 to replace in warranty coils because we felt responsible that we were the ones that sold it.  Now that we follow the TNFR warranty system, we have techs getting silver and higher options for $2300 and more with happier customers! Wow!!  This system is working great!"
Russel Klara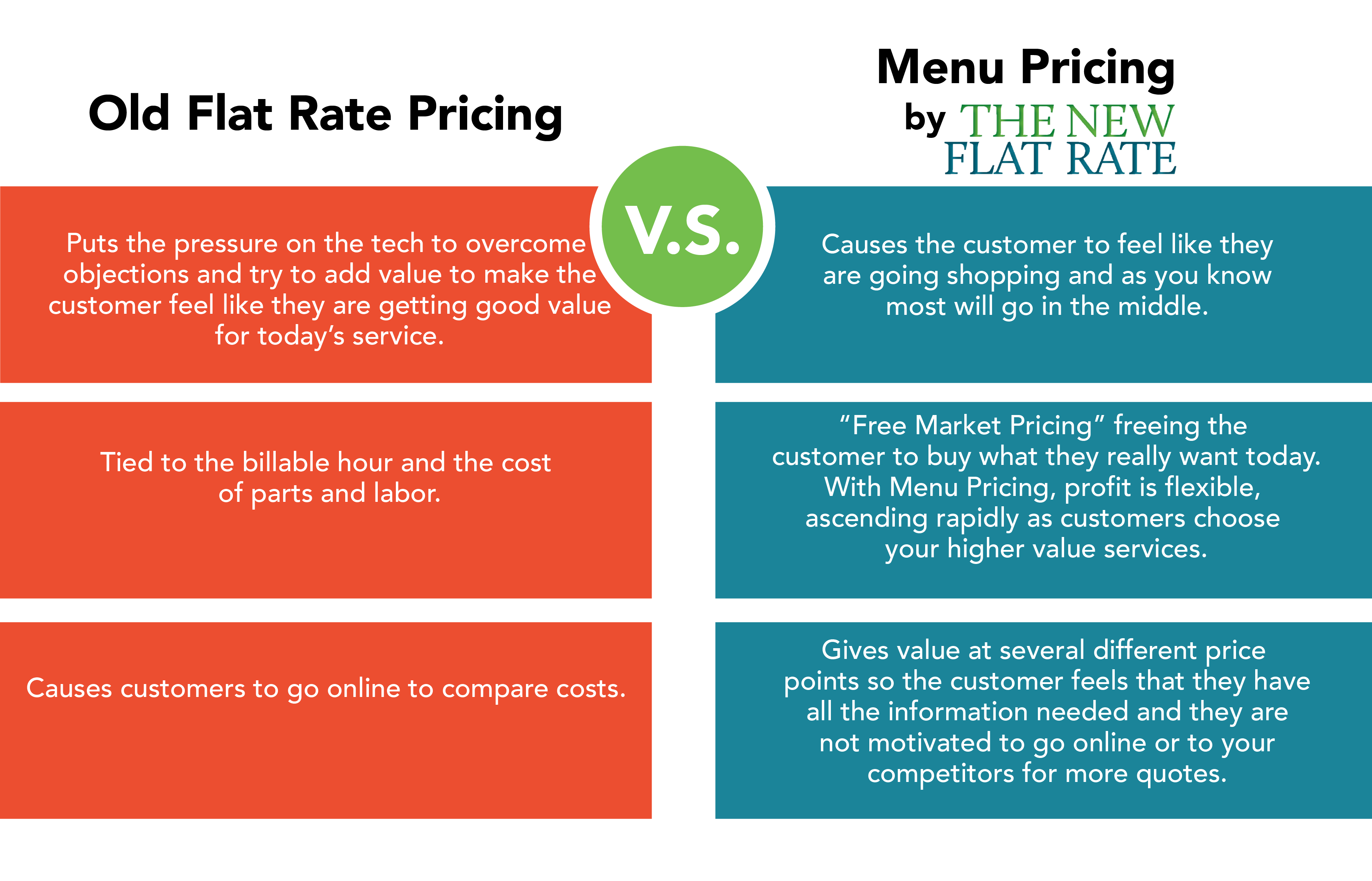 The New Flat Rate pricing system isn't about marking up a wholesale cost. It's about a way to sell talent, skill, craftsmanship, and reliability. Therefore, the technician can take his or her time, focus on the full system and wow the customer with their service.
The New Flat Rate pricing is a process that the service person can easily learn. Because they never try to sell, they never feel the pressure to try to sell or upsell the customer.
 

This is a very friendly way to do business.

 
The New Flat Rate pricing builds the final pricing like a retail menu. As a result, the customer shows no sales resistance. They don't ever feel like you are trying to sell them something. Because you're not, you're just offering them options. This definitely isn't your typical flat rate pricing!