hit 88mph in your service company
early bird special – save $300 off before AUGUST 17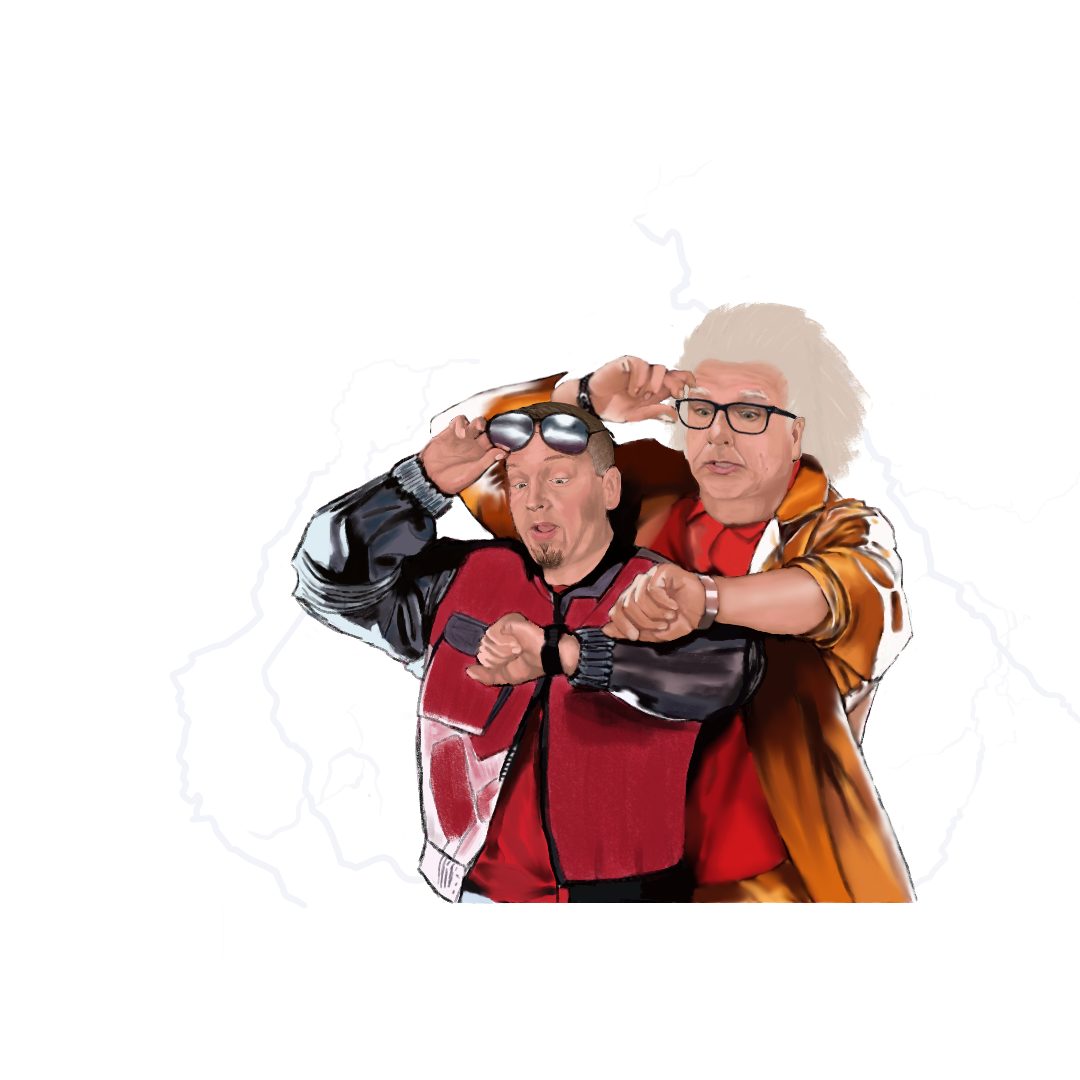 Early bird pricing ends July 31, 2022! | 

Book now and save $300!
2.5 days of cutting-edge innovation for contractors
ATLANTA, GA | OCTOBER 3-5, 2022
Some of us are still doing business like we've been thrown back in time! The future of your business isn't written. It can be changed…you know that. Anyone can make their future whatever they want it to be. Get back into present-day reality and propel your business into the future, before irreparable damage is done and it's too late!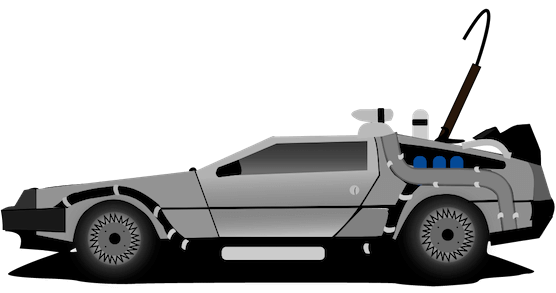 Destination: Atlanta, GA
Fun Fact: Whether you're in a Delorean or an Airplane,
Atlanta is considered the easiest airport to fly to in the United States!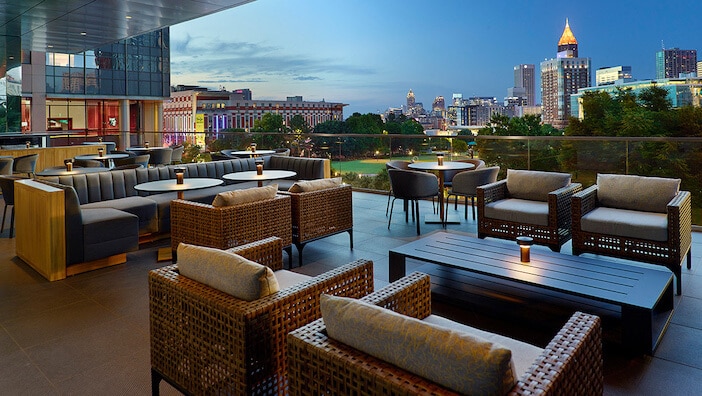 Lock in Hotel Discount
Omni Atlanta Hotel at CNN Center
Located in the heart of downtown Atlanta, GA and within the bustling Centennial Park District, our luxury Four Diamond hotel treats you to spectacular views of the downtown skyline or the nearby Centennial Olympic Park from our chic rooms and suites.
BUSINESS UNCENSORED LINEUP 
5:00-7:00pm
Welcome Reception—Enchantment Under the Sea in New South Kitchen inside Omni Atlanta at CNN Center Hotel (Event Venue)
7:00-8:15am

Full Breakfast
8:30-9:00am

Do You Have the Guts to Go 88mph?
Yet nothing happens for any of them or any importance until they move.  Are you willing to move?  Because if you are then boy do I have a plan for you.  Come find out three key things you can do right now to be ready for BU.
9:00-10:00am

Flux Capacitor—The Power & Purpose in Supercharged Verbal Packaging
English?  Spanish?  French?  German?  Whatever language is The New Flat Rate menu in?  The answer is simple.  We didn't change the language; we changed the delivery.  Now we focus on simple, fast ways to help the customer understand the concerns along with the value we can bring by doing our best work.  Come to this session for tips and tricks to full use adaptation.  Here's a tip:  when talking about value, focus on your knowledge, wisdom, expertise, skill, and craftsmanship. 
10:30-11:30am Breakout Sessions
A:  Being a Great Leader Through Personal Communication
4 Steps to Conflict Resolution without judgement:  Leader should go directly to the person with whom there is a conflict
Tell the facts

Tell how you feel about the facts

Tell what you want

Tell the person the consequences or benefits of granting your request
B:  Design Your Marketing Almanac
Design your marketing almanac
Determine revenue goal

Put on calendar

Perform campaign

Test

Do it again
C:  Beyond Service—Closing the Sale
11:30am-12:30pm

Lunch
1:00-2:00pm

The Service Call Lifecycle
Have you ever dreaded hiring a new field tech because of all the skill and time needed to spend training the team?  Let's face it.  One year is usually the minimum!  Today's tip is start by teaching them to log into their device.  That way, they might show up at the right address.  Don't forget to write it down!  Come to this session to get the ins and outs needed for fast, duplicatable success with our service call lifecycle. 
2:30-3:30pm Breakouts
D:  Inventory Management
E:  Contingency Planning—Is Your Business Prepared to Run without You?
When everything goes right, it's a great day.  But how can we make every day a great day, even when things don't always go right? Use contingency planning to eliminate bad days: bad days are simply a word we use when things didn't go as we planned.  So, let's have a plan for when things don't go right.  To run a wire or pipe through a wall, you have to cut a hole.  What happens when someone put the hole in the wrong place? Do you have a plan? Can the mistake be fixed, or can you pivot with a new plan?  Come to BU and learn how to turn bad days into opportunities based on contingency planning!
F:  Pay Scales that Motivate
Do not be held hostage to your payroll plans of the past.  The hiring and retention landscape has drastically changed over the past 2 years.  Start evaluating your payscales by surveying the true wishes, wants, and goals of your team and employees.  Then, look at what you're willing to do based on ease of gradient.  Offer a percentage of paid tickets, a bonus scale based on TNFR menu levels sold, or straight pay based on quotas met. 
4:00-5:00pm

Fixing Your Future without a DeLorean
Do you have a sharable vision of your company?  Does your team know that vision?  Grow your leadership so you can bring your team into the future with you.  The must-have tools you'll need to drive you there without a DeLorean are:
Process template

Org chart for six months

Score card
?7:00-8:15am

Full Breakfast
8:30-9:30am

Keynote Speaker
9:45-10:45am

Freedom Builders University
11:00am-12:00pm Breakouts
G:  How to Manage Your Numbers with Tracking and Analytics
Tracking and analytics may seem unnecessary, but what if I told you that you were losing money for every service call you were running?
Start by tracking one new process a month: service call durations, sales are closing, or callbacks, and take down some brief information. You can add that to a shared document like a google spreadsheet that your appropriate team members can see, then evaluate at the end of each month to see how you can improve. 
Come to this session at BU and we'll show you how to use all the data you're collecting in the meantime.
H:  Marketing That's Working Now—Field Service Marketing—What's Hot in Marketing?
Tell your story through simple easy to do marketing strategies
Clarity wins over creativity every time, so having a clear message about what you do, where you service, and why you're the best option for your area is the easiest way to grow your business in your community. At this session at BU, we're going to show you three easy ways to clarify, construct, and communicate your message without overloading your schedule or your budget.
I:  Valuation of Your Business
The big "What if?"  What If I wanted to sell my business?  What would it be worth?  There are a few simple key ingredients that every buyer wants to know, and a blueprint can help you know and deliver those ingredients.  
 How much money is the owner taking out as "perks" that could be recategorized as profit?

What is your recurring revenue today and opportunity for continued years?

A written book of processes and EBITDA
12:00-1:00pm

Lunch
1:00-2:00pm

Making Money with Extended Diagnostics
2:30-3:30pm

No Plutonium?!  Surviving without Product
Doom and gloom or wine and roses, the future can be viewed through many lenses, but one thing we know is that for the immediate future, we are having trouble getting products, equipment, materials, parts, and even trucks, not to mention employees.  It's time to evaluate powerful methods of surviving without things we took for granted a few years ago.  Step one: determine what products or services you are capable of offering to consumers.  Step 2: prioritize them in terms of the most profitable offers with the least available inventory.  Example: maybe you can't get water heaters in your area for the next 8 months.  Can you teach solar water heating methods and get paid for it? Or could you put together water heating "kits" that you could sell to consumers?   Or maybe "Build your own solar water heater out of things in your garage."  This costs you very little to produce, and the profit is extreme once it is an automated product.  I want to show you 7 extreme methods to be profitable in a supplier famine.
4:00-5:00pm

Go Back to the Future with the Millionaire Mindset
If you could know one thing that would affect you today and for the rest of your life, what would it be? If you are a simple, uncomplicated person maybe you just want to know one thing, the dates and results of this year's baseball games. 
Would that be worth  million dollars or perhaps allow you to rub shoulders with the top 10 billionaires world wide?
The millionaire mindset thinks like that,  what could be with the right information.  Here's something that you can do today to join that private jet club.  And it only takes just a little work each day and enough time.  Take $1000 dollars and find a way to double it each month.  By the end of the year you will have $2 million and 48 dollars.  Just a little work and 12 months.  A little work and some time and you can change your world. Let me show you five more ways to get what you want.
5:30pm-7:30pm

Happy Hour and Awards
$ Early Bird Registration